Susan Bass has been coming to Mexico to study with me for several years now. She is so creative that I always have to come up with new challenges for her to master, but this piece was all her.
Let's begin at the beginning of my process that I taught her, the inspiration: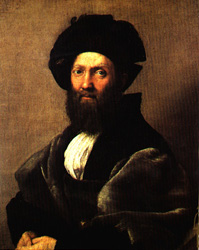 She found inspiration in this Renaissance painting, a regal portrait in fancy clothes.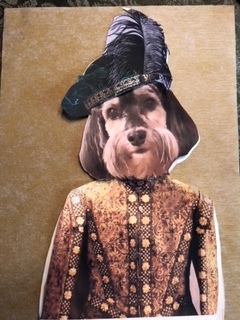 And here he is all dressed up with a feather in his cap. This was done with old school cutting and pasting from color copies pieced together prior to the workshop. This is where we began the mosaic process. And then Susan gathered her discarded treasures to translate her vision into mosaics.
(see below her "palette")
a Masterpiece, made in my Mexico workshop, 2017. Thank you Susan for sharing with us your unique creative mosaic POV.
I do teach this class online and yes, Susan did take that online class too.